It happens to a lot of us. We open our eyes one day and find that we have stayed far longer than we ever thought possible in a job that is completely wrong for us. Not only are we unhappy at work, but we drag that unhappiness into our personal lives.
When you first started the job, you said you'd do it for just a few years to get experience, to pay off university debt or only until after the kids are in school full time. Next thing you know, it's 10 years down the road and there you are, totally veered off course of the life you had planned, slaving away in your cubicle pushing the paper along on its trail.
Why we stay
One day you're chatting with a friend about how unhappy you are at work. You tell them about how you're boss' management style is stunting your growth, the company's values are totally unaligned with your own and you hate the industry you're working in.
Obviously, your friend asks, "so why do you stay?"
There are so many reasons we tell ourselves and others about why we stay in jobs we hate.
Financial responsibilities – mortgage needs paying and kids need feeding
The job market sucks
Outdated skillset
No time to job hunt
Don't know what else you'd do
I could keep going, but I'm kinda hoping you get the point. People make up lists of reasons (*cough cough* excuses) as to why they can't leave their current shitty situation. That way, the fact that they don't leave, isn't their responsibility. It's the economy's fault, or the job market's. Or most commonly, the fault of our financial obligations. Who has the financial freedom to actually be able to do what they want?
I hate clichés, but there's just no avoiding it here, where there's a will, there's a way.
I'm not trying to suggest that it's not true that you have certain obligations (like providing food for your family or maintaining the roof over your head). I'm suggesting that you don't need to stay in a context you hate to meet these obligations. You can be happy and pay your rent (I know, it's a crazy idea).
If you are truly set on leaving your current gig to find something more appropriate for you, then it's totally possible. But you have to want it badly enough to be willing to do the legwork.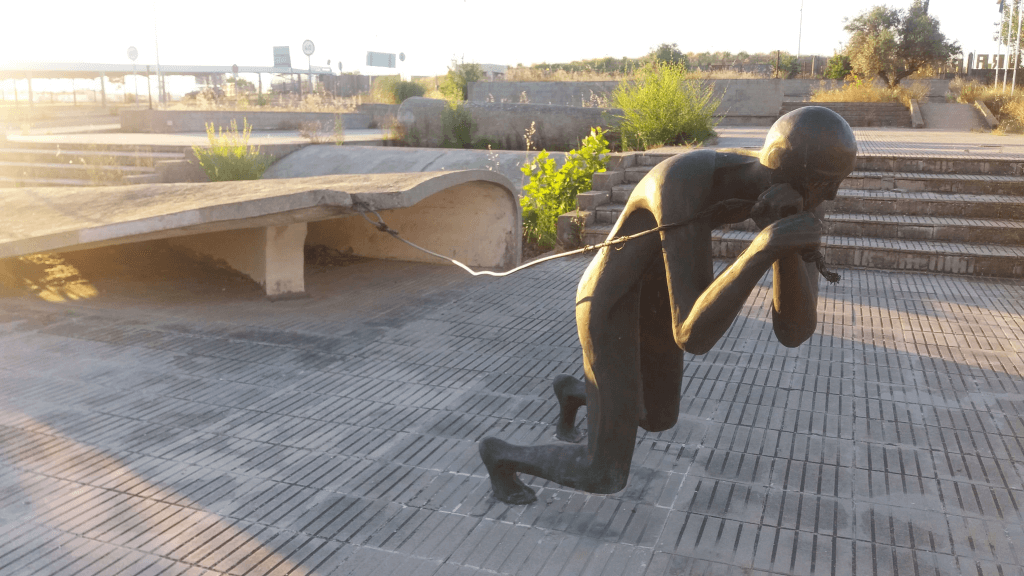 I get it, finding something new can be tough. It's time-consuming, requires tones of effort, planning, self-confidence, brainstorming and maybe even taking courses to get your skills where they need to be.
Not everyone is willing to put in that effort. You just gotta decide for yourself whether it's worth it for you or not.
Is there something behind all these excuses we give
Let me tell you about this cool expirement I read about while looking into this topic.
A Skinner box is a cage used by scientists to see how animals respond to different things. Some experiments might use red and green lights to give a rat different things, like electric zaps or food. Then they observe the rat's responses over a certain course of time.
Scientists then started using this same type of strategy to see how humans would react in similar contexts.
They found that if the people knew that they'd be shocked at some point throughout the experiment, all they thought about until the shock, was how horrible the shock will be. And then, if they are given the choice to be given the shock now or later, people almost always chose now. This was even true when there were possibilities of the future shock being smaller than the one given right away.
So what's my point?
We stay in our cubes, filling our days with tones constant shocks (of unhappiness), in order to avoid the possible shocks that might happen if we left.
As we much prefer to deal with dissatisfaction now, we deal with daily dissatisfaction in order to avoid what could possibly happen to us outside of our own cubicle versions of the Skinner box.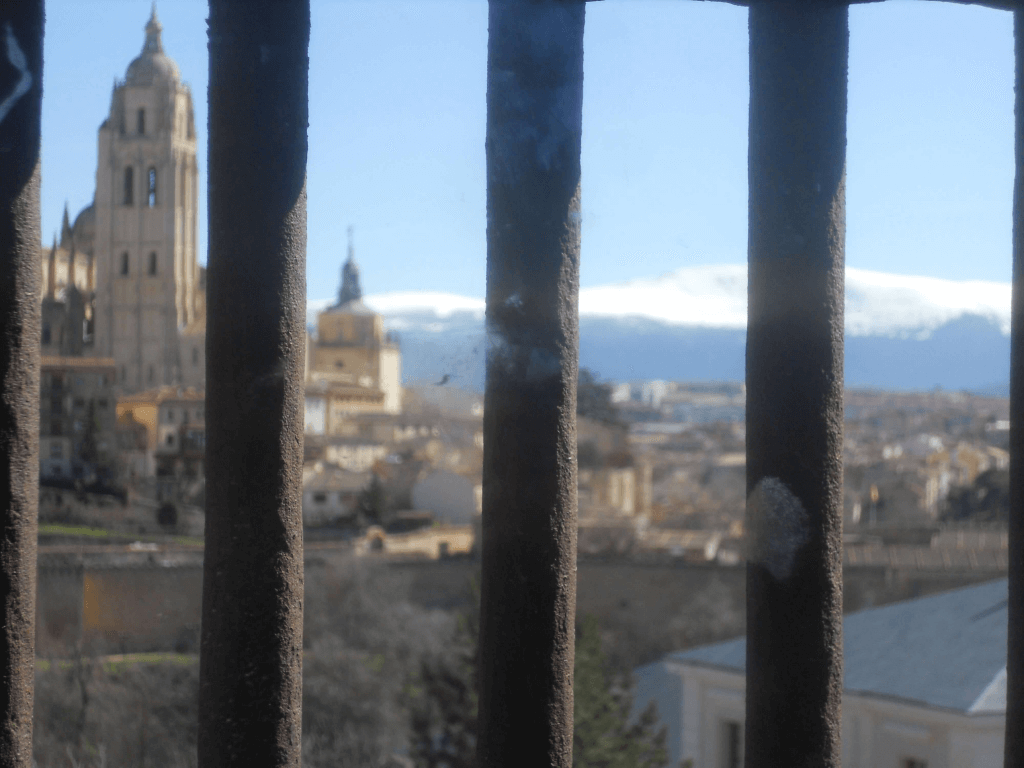 Fear makes us horrible decision makers. If we are scared (of being unemployed, of not having the money to pay rent, etc.) the parts of our brains in charge of managing risky situations and being bold (to leave to comfort of our cube) get turned right off. All the brain's energy gets directed to managing the fear.
(If you are interested in reading more about fear management, check out this article. Although its more related to travel, the same exact concept of dealing with fear applies.)
So let's call a duck a duck. If you hate your job, complain about it all the time, but aren't leaving, it's usually about fear. Don't tell youself it's about anything else, because you're probably just lying to yourself.
I'm not suggesting you have to tell the world that you're scared, but being honest with yourself helps to confront these types of situations more honestly.
You need to decide whether you are willing to confront that fear and manage the logistics to get you into a job you love or let the fear dominate the situation and sit still where you are.
Know when to change jobs
So how can you decide when enough is enough? When is staying in your current job horribly worse than finally putting in the effort to find something new?
I'll give you a few pointers to guide you in the right direction here, but in the end, there's no right or wrong answer for this. Only you'll really know when to change jobs and find something better suited for you or not.
Things to consider when deciding if or when to change jobs
1 Decide how badly you want a fulfilling, passion-filled workday.
Some people are ok with mediocre satisfaction levels at work, and instead choose to throw all their passion-time onto their family life, or hobbies. Recognize if that sounds like you. But do consider that it is possible to be passionate about what you do during your 9-5 and about your family life. It doesn't have to be one or the other. But putting in the effort and time to find something new, might take away from all the family time for a short while.
2 Set dissatisfaction limits
Decide what it is that most makes you unhappy at work. Determine courses of actions to try to improve those contexts. Then set dates and levels of required improvements to stay. If targets aren't met, start looking elsewhere.
3 Start checking out the job market
Poke around on LinkedIn or job search websites to see what kinds of things you see. Set alerts to receive daily emails about new job openings in your field. Start realistically checking out the situation to have a better idea of where you stand. Making excuses about the state of the job market without even knowing for yourself, is a complete waste of everyone's time.
4 Connect within
I've said it once and I'll say it again, it's hard to know what's right for you unless you take the time to check in with yourself honestly. Take some you time to yourself, go for walks in nature, go fishing, meditate, go for a run, checking with yourself to see how happy/unhappy you really are in this context. You can't be honest with others, and your life plan, unless you can be honest with yourself.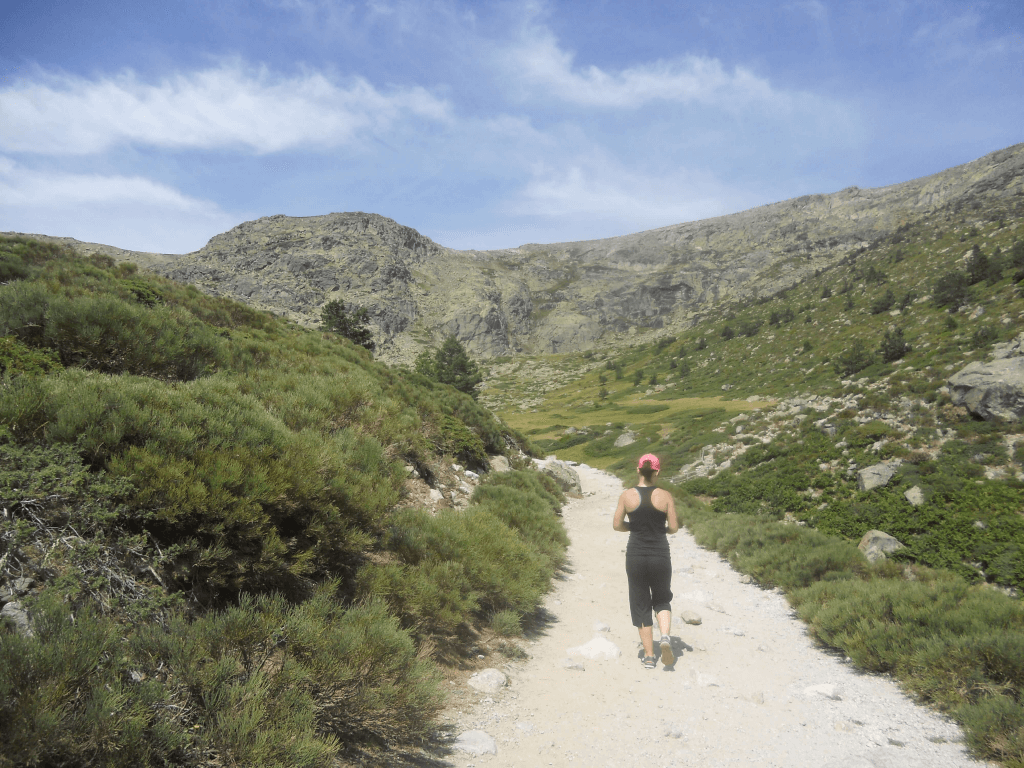 Now that it might be a bit clearer what your plan is, you can check out the relevant section of the article for you. If you've decided that you'll stay, keep reading right below. If you've decided that you wanna leave, go to the next section.
So you've decided to stay
So after some time accessing the situation, you've decided that staying put is what's right for you. Great! If that's what's right for you, then follow that path. But if you've ended up reading this article it's because something in your current professional life isn't working for you. So, I wanted to offer up a few tips:
1 Work on a mind shift
Happiness and satisfaction are states of mind. If you are unhappy at work but have decided that for whatever reasons you aren't going anywhere, work on changing your mindset. Find things to be grateful for about your work life, and remind yourself of them regularly.
2 Stop complaining.
Not only is it not beneficial to you, but it helps to promote a toxic work environment with coworkers. Disassociate with others who spend their whole days complaining. Complaining is an unbeneficial way of channeling unhappiness. It doesn't offer up any way of improving bad situations and just makes people more miserable.
3 Improve the current setup
See if there are things you can do in your current context to better the situation. Not happy about the types of tasks you are being given? Set a meeting with your boss to talk about different responsibilities could undertake and how that would benefit the team's results. Not satisfied with the workflow and efficiency? Make a presentation proposing alternatives. You'd like to work from home sometimes? Meet with your boss and HR to propose ways that it could improve the working relationship. Be creative and don't be scared to ask for what you want. If you don't ask for it, they won't just give it to you.
Check out this article for more tips on how to handle workday stress and dissatisfaction.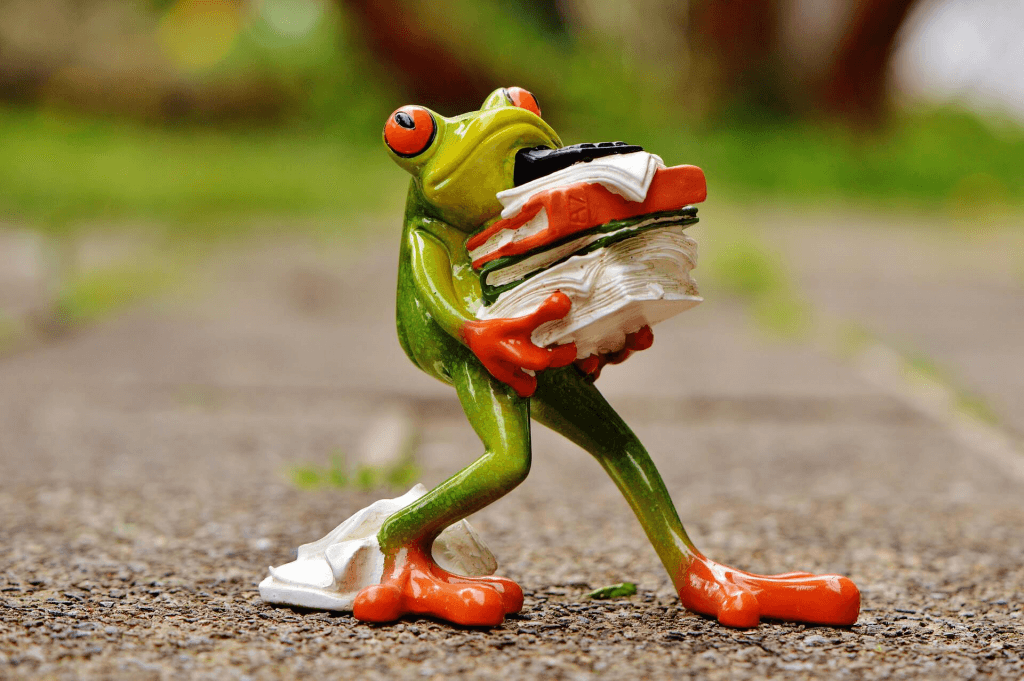 So you've decided to leave
You've listened to your instinct and it's told you that's it time to hit the road. Great! Now it's time to put that plan into action. As someone who has very recently gone down this road, hopefully my tips can help you stear clear on making a tough decision, tougher.
1 Feel confident about your decision
When you tell coworkers and friends about your plan to leave, those who truly love you and understand you will be super happy for you.
Some, especially those Status Quo Enforcers, maybe be more cruel and instead of celebrating your decision, will put you down for it. They'll find a million reasons why it's a stupid plan and how it'll fuck up your future. Have the strength and courage prepared to ignore them.
2 Take the time to figure out what would actually make you happy
Sometimes, we don't leave because we can't imagine what our next move would be. So, take the time to imagine it. Plan it. Write down your goals, priorities, passions and the direction you'd like to go into. Be clear, be specific and seriously, write that shit down. Don't take my word for it, the scientists said to do it. Apparently writing down your plans and goals makes you more likely to succeed in accomplishing them.
So get a journal, a notepad or shit, just scribble that stuff down on a scrap piece of paper. What matters is taking the time to figure it out, and jotting it down.
3 Do not mindlessly jump from one job to the next
Jumping from a job you hate into another job without taking the time to figure what's right for you, is like serial dating but job style. And similarly to serial daters, serial job jumper don't find their true fit either.
They aren't satisfied, they don't know what they need to be satisfied, so they just mindlessly replace the aspect that seems to bring dissatisfaction (their job/love) for another (job or lover), hoping that will solve the issue. Sometimes it magically works, often times it doesn't.
Take the time to figure out what you want.
4 Prepare your job hunting tools
Get your cover letter, CV and interview skills dusted off and ready for usage. This can be intimidating, but don't let it overwhelm you. You are blessed to have a badrillion super handy resources online to help you get those tools to a quality level. Take the time to do it right and start applying for jobs.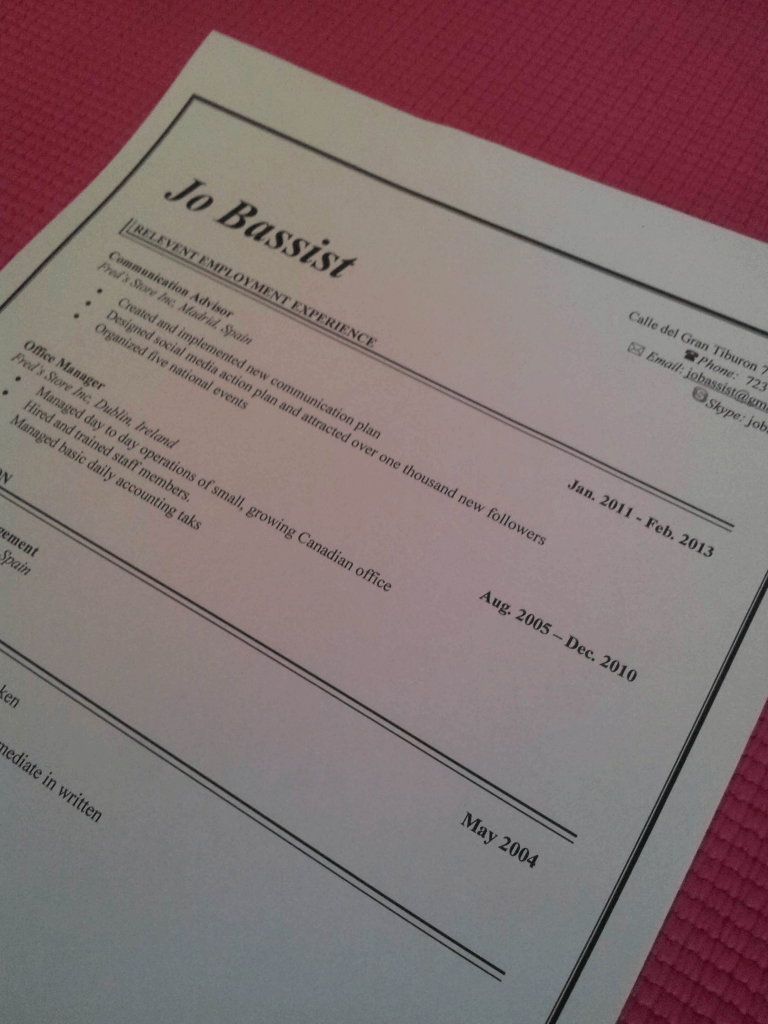 5 Don't get discouraged
Sometimes, finding something right for you takes a while. Especially if you've decided that you're looking for something super specific. Be patient and don't lose sight of why you're doing this.
It can even help to make a video of yourself, telling yourself why you're unhappy, what you will achieve by leaving and watching it whenever you need a reminder. Easily, phases of less unhappiness arise and we forget all about the plan. That's how you end up 10 years later wondering how/why you're still in a job that makes you unhappy.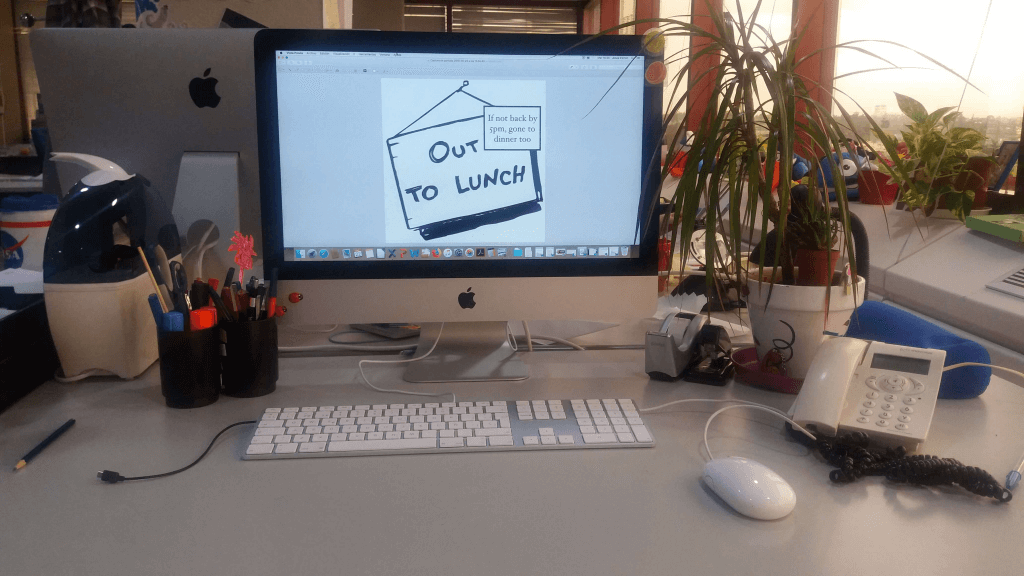 I haven't written this whole article to express my judgment about the fact that you stay in a job that makes you unhappy. I've been in that exact position, I know judgment will not solve anything (my judgment, or your own judgment towards yourself).
I hope that by reading this you recognize the power you have to take your life into your own hands. Making excuses is easy, being bold enough to recognize that you are in charge of your path, isn't so easy. But it is key to building a life made authentically for you.
Interested in reading the article, but don't have time right now. Pin it here!