You think you're building a life you'll always love, and that you consciously choose your own path, but one day you wake up and realize that you've lost your lust for life. You don't know when, but somewhere along the way, you veered off course, lost the connection with your inner self, and detoured off a life path that actually works for you. Not sure if that's what's going on with you? This list might help you figure it out.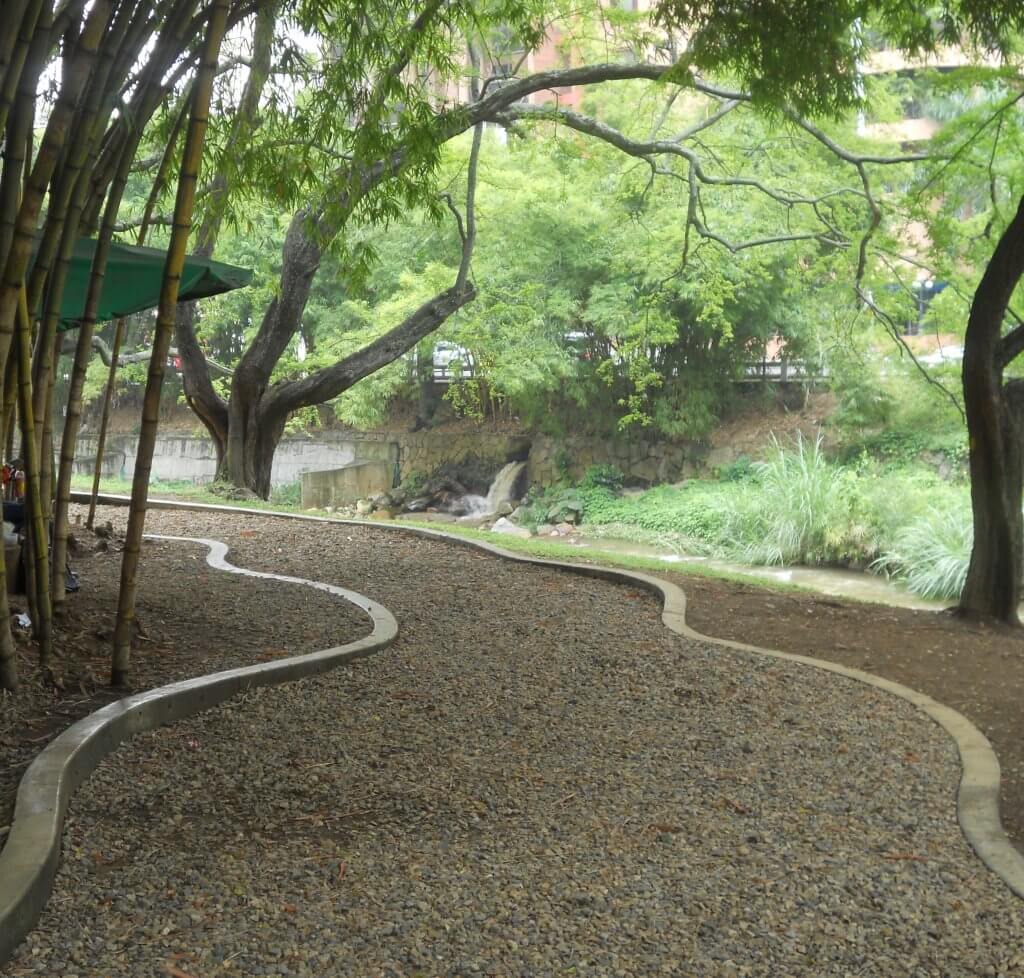 Living authentically and consciously is tough. It's like trying to move in the opposite direction of the mass of shoppers crazily trying to push their way into Wal-Mart at opening hours on Boxing Day.
For me, living my day-to-day in line with what's right for me is so worth achieving that I'm willing to go against that herd of Wal-Mart crazies. But it definitely ain't always easy.
Everyone seems to be walking one way, in the same direction. It's easy to get caught up in the crowd and end up going the wrong way. And often times you don't even notice how dramatically off course you are until something stops and shakes you awake. And unfortunately, not many of those wake-up calls tend to be very pleasant experiences.
Being on your own true life path can mean so many different things. It can include huge life aspects like being on the right career path or being with a partner that's right for you or "small things" like whether you like how your bedroom is decorated or feel right about where you buy your groceries from.
The main problem is that we often go through life in robot mode, doing one thing after another automatically without even paying attention. Our minds have been trained to do this to make things "easier", but as is usually the case, easier isn't necessarily always better. In autopilot mode, you may do things the standard "correct" way, but standard and correct may not be how you like things done.
If you aren't living consciously, it's easy to get caught in the crazy shopper mob and end up buying a Super Vacuum Plus at Wal-Mart when you didn't even want one.
So here is it, a list of tangible signs to help you notice when you've veered off course from a life path that actually works for you.
1 Compulsive consuming
Often times we consume to distract ourselves from sadness, madness, dissatisfaction or some other not-so-fun emotions. We overeat, overwork, do drugs, binge drink, buy uselessly, endlessly watch TV, play video games or are 24/7 connected to social media to forget how unhappy we are with ourselves and the life that we've created.
To be clear, I'm not interested in talking about long-term addictions here. I'm talking about noticing when you're in a phase of excess consumption.
When I'm happy and fulfilled with my life, I'm quite productive, social, engaged and grateful. I find it easy to be in balance and so have no trouble watching one episode of Big Bang Theory and getting back to other things.
But when I'm dissatisfied with different aspects of my life, I end up obsessively watching random lame TV until late in the night to distract myself from my own sad-ass views about my life. After about 1 week of compulsive TV consumption, I usually notice what I'm doing and force myself to figure out what it is in my life that's feeling out of whack before it's too late and I end up binge watching a whole other series.
Knowing what my go-to consuming habits are when things are off, helps me notice that it's happening when I'm in that mode. Then, once I've noticed what's going on, I can work on figuring out what in my life isn't feeling right.
2 Long-term complaining
I had a phase where I was really unhappy at work, like soul-suckily unhappy. I had noticed that I wasn't happy, and was passively looking for a new job, but didn't think too much of it. Well, until I ran into an old friend I hadn't seen in about 2 years and she said, "Oh, you're still at that job? I thought you hated it there."
What a slap in my blind-ass face!
I knew I wasn't happy at work, but I hadn't realized how long it had been that I had been unhappy. And I certainly hadn't noticed how long I had been complaining about this to others.
It's one thing to go through a stint of dissatisfaction. And it's another thing to be a bit slow at making big, scary life changes. No problem! No need to assume that you'll always spend every second of your life exactly where you wanna be.
But long-term dissatisfaction and allowing ourselves to become paralyzed by fear can end up making us complacent.
Don't stay in situations that make you unhappy longer than you need to. Phases of dissatisfaction are normal, but it stops being a phase if it's been like that for years.
3 Nothing to get excited about
You used to love going to that Wednesday night salsa dancing class or having a night out on the town with the gals. But all of a sudden, you even dread doing those things.
It's hard to get stoked about life and all the kick-ass things about it if you don't fill your day with things that are kick-ass for you.
And don't get confused, this isn't about your lost love of dancing. Sometimes when we're out of sync with what's right for us, we end up feeling out of sync with everything, dance class included.
If you don't even get excited about salsa Wednesdays anymore and all your usual to-go fun activities, have a think about other aspects of your life that may not be working for you anymore.
4 Higher than usual self-doubt
Inevitably, when you're out of whack with your life path, you end up feeling shit about yourself and doubting everything that you do.
Imagine that inside your soul you are a flower-loving, hippie gardener. You love nature and all it has to offer. But somehow, due to allowing the herd to drag you along for years, you spend your days in a suit and tie, working for a corporation that cuts down rainforests. It's inevitable that you won't feel confident and self-assured. You've built a life that forces you to deny and reject your instincts and make a living that's incongruent with your core values. How can you trust yourself if you avoid doing the exact things your gut tells you is right?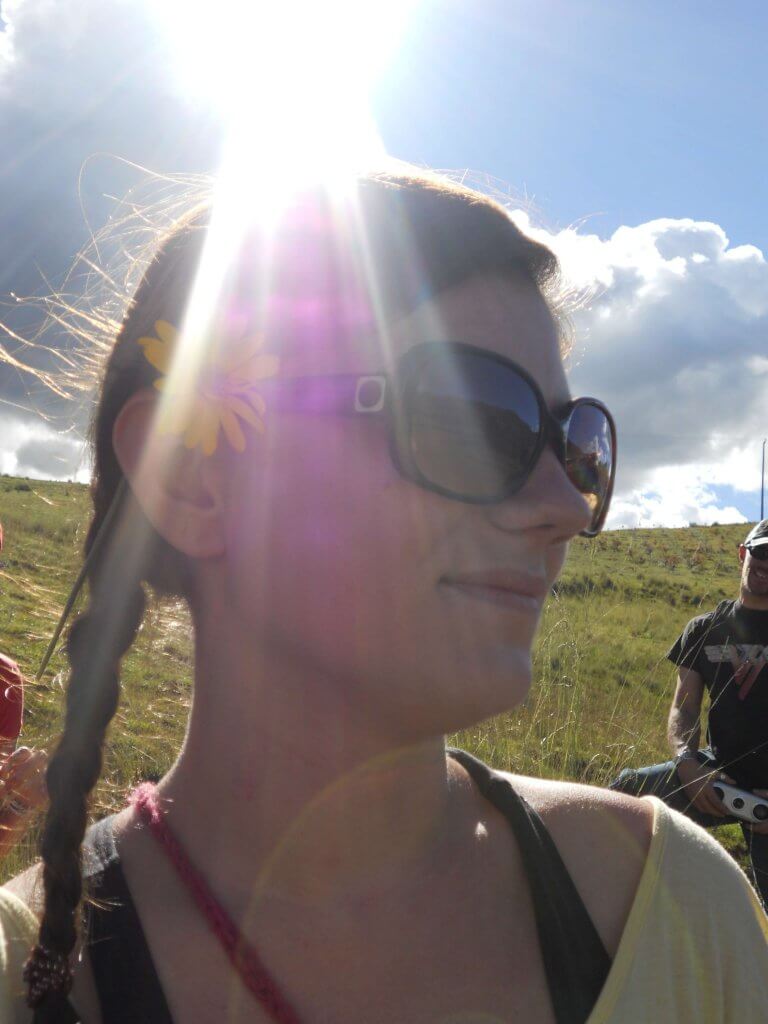 It's a logical equation: you don't take charge of your life + you do things just to make others happy (your boss/mom/boyfriend/neighbor/dog) + you spend way too much time in robot mode = you lead a life that doesn't coincide with your passions, dreams, ambitions = you feel shit about yourself + doubt everything you do.
5 You've stopped taking care of yourself
We all have different self-care rituals: going to the gym, meditation, eating right, going for walks, yoga, getting your hair done, doing a cucumber and lemon mask while lounging in the tub or whatever else you may do to keep yourself feeling top notch.
Then easily, when you stop consciously choosing your own path, it's easy to get down on yourself and so many of those healthy habits get kicked right to the curb, and quick.
For me, this is the quickest of all signs that something in my life isn't working for me. Within no time of things getting thrown off track, I'll find myself craving sweets (and I usually don't have a sweet tooth), making up excuses to avoid Bootcamp and putting on my jogging pants to go to the grocery store.
There's nothing wrong with these things individually happening sometimes, but for me, as soon as those factors appear, especially if they all appear at the same time and for many consecutive days, it's my tip from myself that something is off.
If you'd like to read more self-care and how and why to do it, check out this helpful article.
6 Your body is reacting badly
Our bodies react to the things that we feel. If you feel sad, lost or as though you're living a lie, you may be able to hide that shit from others, but there's no hiding those feelings from your body. It feels everything.
And contained or controlled emotions or ideas (of plans of things you'd like to do, for example) are like a toxic playground for your body.
Have you noticed that you've been getting sick a lot or getting a lot of headaches, or maybe your back or neck have been so tense that you can barely sleep at night?
This is your body trying to get your attention. Let me be its translator: "Something isn't working here. Sort it out. I'll keep bothering you until you do."
7 Easily annoyed and stressed out
Becoming especially short with those especially close to you is a clear sign that something isn't right. Or speedily going from 0 to 100 on the super stressed life scale, can also be an indicator.
Ignoring the need to feel fulfilled or satisfied with your life isn't a feeling that you can just ignore and it'll just disappear, even if you try. It ends up coming out in some other way, often times as annoyance, anger or impatience.
When you notice that you become stressed or annoyed much quicker than usual, for longer than is usual for you, I'd say it'd be time to embark on a journey of self discovery to help you re-find your way.
To finish off, I wanna be clear that the point of knowing all these signs isn't to eliminate your BS behavior. It's to notice the BS behavior and use it as a cue that something is off. Once you've noticed a few cues, it'd be a good time to switch off autopilot mode and have a check in with your inner self and make a change.
Interested in reading to see if you've veered off course, but don't have time right now. Pin it here!