As You Choose the Way grows and flourishes, I spend more time talking about what choosing your own path means. I've realized that how I describe this idea can be confusing because of what my path looks like. Long-term travel, unconventional professional aspirations, custom-made relationship rules, daily meditation and living in the most environmentally friendly way are main aspects of my path. But none of these things is what choosing your own path is actually about.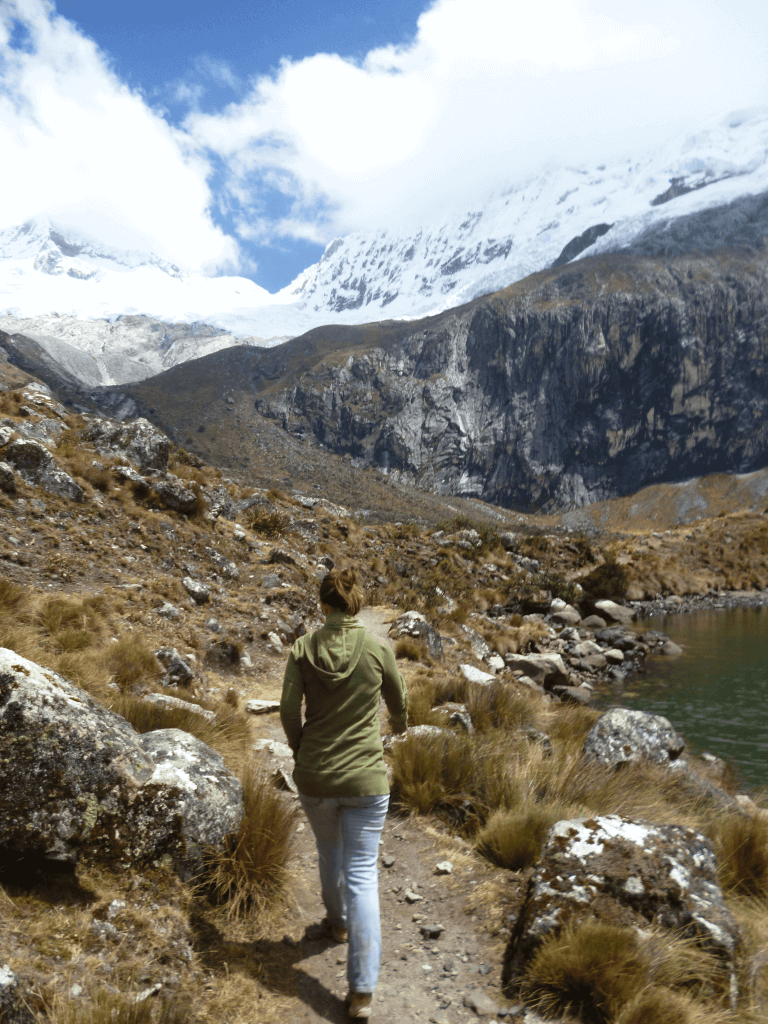 Choosing your own path means consciously deciding what's right for you at every moment. That means not choosing an option based on it being what people usually do. Instead, ideally, you stop and consider every step along your journey.

The standard path
Finding the entryway to getting on your own true life path is tough. If you don't make it a point to be present and live consciously, the herd will move you along and you'll end up on the default life path accidentally.
On this path, you do as people do. You don't ask questions, you don't stray off track, but instead, you move along as everyone do. Here, the rules and habits of the masses are imposed and accepted without questions, even if they have no actual benefit to you.
Take watching television for example. The average amount of time a person (a non-millennial American person) watches TV is 4 hours per day. Considering that most of us barely have time to have a conversation with our own mothers, siblings, friends or children (those with whom we don't live) even 1 hour per day, it seems crazy that we are willing to waste that amount of time just mindlessly giving away our attention.
It's one thing to watch an episode of your fav series every now and again to disconnect and decompress when you're especially exhausted. It's a completely other story to get sucked into hours and hours of endless Netflix, night after night. What benefit does this amount of "decompression" really have?
We are lonely, we are disconnected from one another and we don't know how to deal with those shitty feelings. So instead of learning how to be ok with a night of loneliness or sadness, we find ways to avoid having to face them.
We watch TV, we drink, we eat, we buy, we overwork, we stay completely mindlessly occupied to make sure we don't have any time left over for our sadness, madness, loneliness, or whatever other "bad" feeling we're looking to avoid.
The alternative
I am suggesting another way to live. This other option is tough. It requires you to come face to face with these things that we feel.
No more numbing, no more avoiding, no more doing as we are told.
In order to take the path that is truly yours, you have to connect with who you are, what your dreams are, what you like, what you don't like, what makes you sad, what you feel inside and what drives you.
No more assuming these things based on what society tells you about yourself or what "the world" wants you to do. No one will ever know these things about you more than you can find them out about yourself.
You just need to be willing to connect. Connect truly and deeply with yourself. If you think that's scary, you're probably right. It's scary, but it's also beautiful, honest, satisfying and real.
Then, the more you solidify the bond with the real you inside, the more you become a pro at choosing your own path in a real and honest way.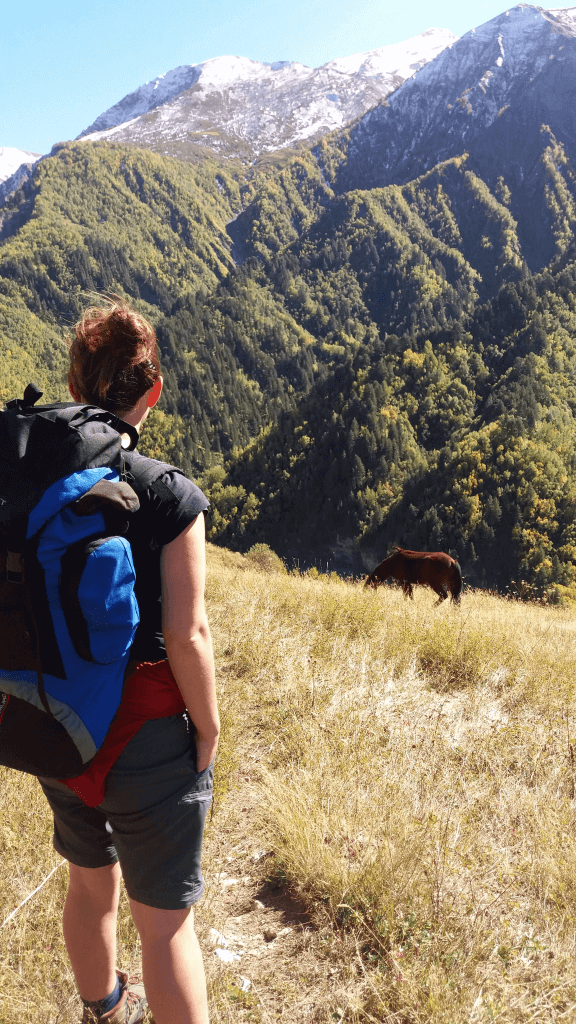 I would like to put out a challenge to start taking the time to seriously consider your day-to-day decisions, actions, word choices, food choices and all other mundane choices that shape the way you live as an individual, in the hope of together, reshaping how we grow as a society.

An example of the alternative
Once I started doing this for myself, it was a bit scary, but I started to truly feel empowered by the life that I was leading. Every moment of my day seemed to be given back to me. I was no longer doing things how I was expected to do them, every decision I made and step I took was because I knew it was right for me.
Even in simple, mundane tasks like doing my groceries.
I've stolen the reins back to make every food buying moment mine. I wasn't going to only shop at the big chain grocery stores and overstock my cupboards anymore. I would choose my food consciously and deliberately. I'd consciously decide things like
What food I want to put in my body
From where I'd buy the food
How much food I'd really need
Would I buy locally or would the tomato I buy come from thousands of kilometers away?
What are the impacts (environmentally, economically, politically, personally, for the guy at the veggie shop, etc.) of buying the foreign tomato?
If you're not used to thinking about these kinds of things, it might seem a bit stupid and a waste of brain power. But if you don't take the time to make these decisions, I can assure you that others will take them for you.
The risks of choosing your own path
I should warn you, this path can be a bit lonely. I notice that I regularly have to defend my life choices, even about decisions that seem completely obvious to me. Stray away from the norm and people will want to convince you to come back to the standard way of being.
I notice this especially when I talk about social norms that people have become especially attached to, like drinking.
It has become completely socially acceptable for people, especially young people, to get completely wasted weekend after weekend, binge drinking their way through their life. Going out and getting shit-faced on a weekly basis is so accepted as part of how we live our lives that parents or friends don't even bat an eye when they watch their grown-up children or BFFs spend most of their Saturdays in bed after a Friday night partying, weekend after weekend, month after month.
There is ridiculously high value in having an over the top, excessively drunk horror stories in your back pockets to impress people at any moment. The more out of character you are within the story, the more people will laugh, as though they like hearing about the "you" that you become after having way too many drinks.
Do we not value the original versions of ourselves?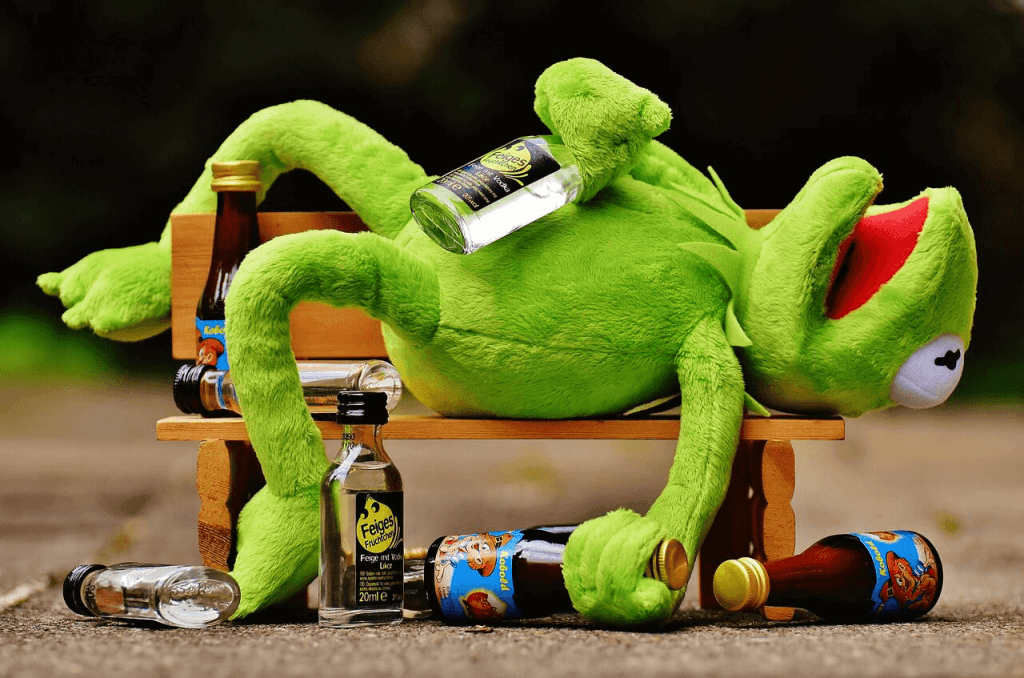 I am not saying that I don't enjoy a glass of wine or two with dinner or going out to meet friends for a few beers, I'm just suggestions that we think about these things more deliberately.
Factors you get to decide
And I hope I haven't confused anyone here. Choosing your own path isn't about giving up television or alcohol, these are just examples. These are examples of societal norms that I have decided don't work for me.
But the idea here is that everyone must think about this for themselves. There are plenty of other examples of things we do without ever really taking the time to decide for ourselves. Some examples include:
the way we manage our friendships
how we discuss with our partners
the way we choose our partners
the activities we fill our days with
how we make a living
what a professional life should look like (how many hours you work, the importance of your title, how we are treated at work, etc.)
our relationships with our bosses or corporations in general
the way we spend our workdays
how we manage our schedules in general
our views on governments
where we buy our groceries, the type of food we consume
our relationship with the environment
But these again, are just examples.
To clarify, living your life truly and consciously, can look a million different ways. It can be totally unconventional or it can be a life in the suburbs with 1.9 kids and a white picket fence. All that matters is that you consciously decided the path and it regularly fulfills you.

Fuck the standard path
People assume that the "normal way of doing things" must be the standard path because it's the best way to do it. If it's the norm, it's because the average person agrees that it's the best way to do it.
But I don't think that's true.
Most societal norms are set in place by corporations, governments, and industries that have their own agendas. These "rule setters" certainly aren't creating these norms for the wellbeing of individuals, communities, the environment or other living beings. They are concerned with themselves and their profits for their shareholders.
It's time we take our lives back. It's time we learn to think for ourselves. We don't need to just follow the rules, the norms or the set path anymore. We can create our own lives.
Each one of us getting to choose the direction, speed, and purpose of each step along the way.
Then, as a win-win, happier and more fulfilled individuals tend to create more connected and well-balanced societies. And isn't that the type of world we all want to be a part of?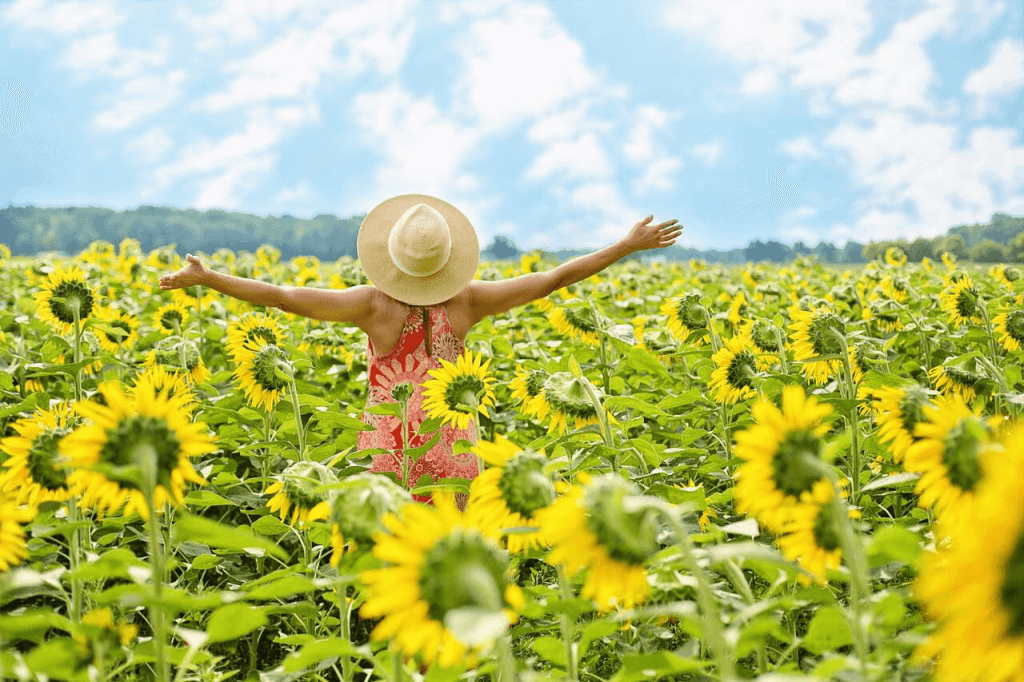 In the comments below, tell me about the kinds of conscious life choices make your path truly yours?
Love the idea, but not really sure how to create that life made just for you? Sign up for the You Choose the Way newsletter to get weekly tips to find your own true life trail I'll even send you a FREE copy of my new workbook FIRST STEPS TO FINDING YOUR TRAIL, a mini-manual to help you create your own personal life map.
Click here to sign up! 

Pin this article here!