No, this article isn't about open relationships, polyamorist lifestyles or any other kind of let's date casually forever so that I can keep sleeping with other people type situations. This isn't about the level of commitment or exclusivity in your relationship, but instead about ditching the default love rules. Unconventional relationship norms are like that kooky Aunt Jane who lives in a mountain community and lives off the flowers she sells in the local market. She may be odd, but her life choices are probably healthier than most.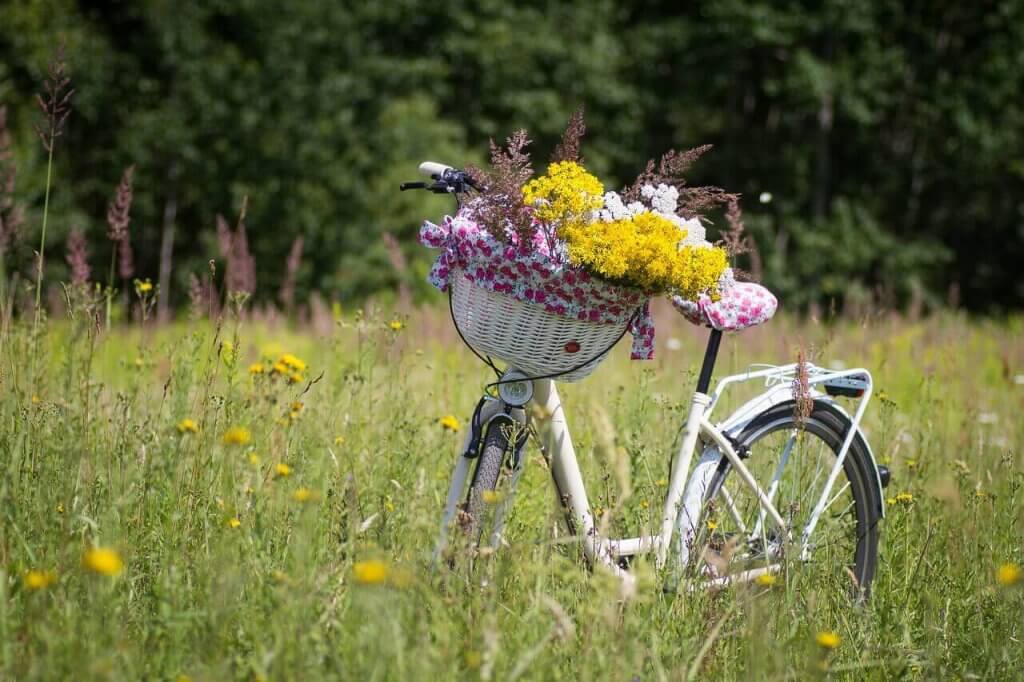 Not really sure you know what I mean by unconventional relationship norms? Well, let's start with identifying a few of the typical love norms that govern many people's romantic relationships.
Conventional relationship norms
You stay together because you're scared to be alone.
You try to change the other person until they become the man/woman of your dreams.
There's no longer a need to ever be alone anymore.
You feel the need to intertwine your social circles completely.
She/He is completely in charge of making sure you feel good about yourself and loved.
You can forget about solo trips or any other chance to develop your independence, personal strength, and individual values. Things are now done 92% of the time together.
No more friends of the opposite sex and you can especially forget about the unthinkable friendship with the ex.
Your partner is your other half, the piece of you that's been missing all these years, or as they say in Spain, your media naranja, the other half of your orange.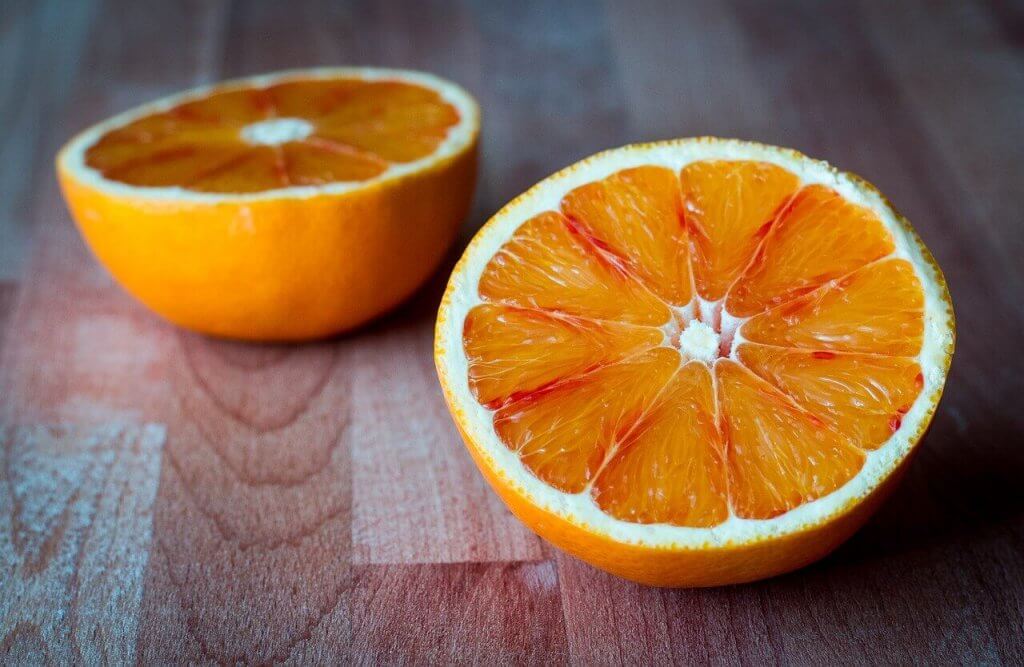 How my unconventional love story began
As a natural free bird, my soul has always needed freedom and limitless bounds to be happy. My love of gallivanting, combined with my change, growth, and learning addiction, sprinkled with a touch incredibly antsy feet, just never allowed me to feel at ease within the bounds of commitment.
Until I met Jose.
I've always rejected the standard rules of anything. Following my heart and values to build my own set of life guidelines was always my way. But I never knew what that meant in the context of a relationship. Well, until one night over two years ago, when I met a smiley Vallecano while out having a drink with a friend.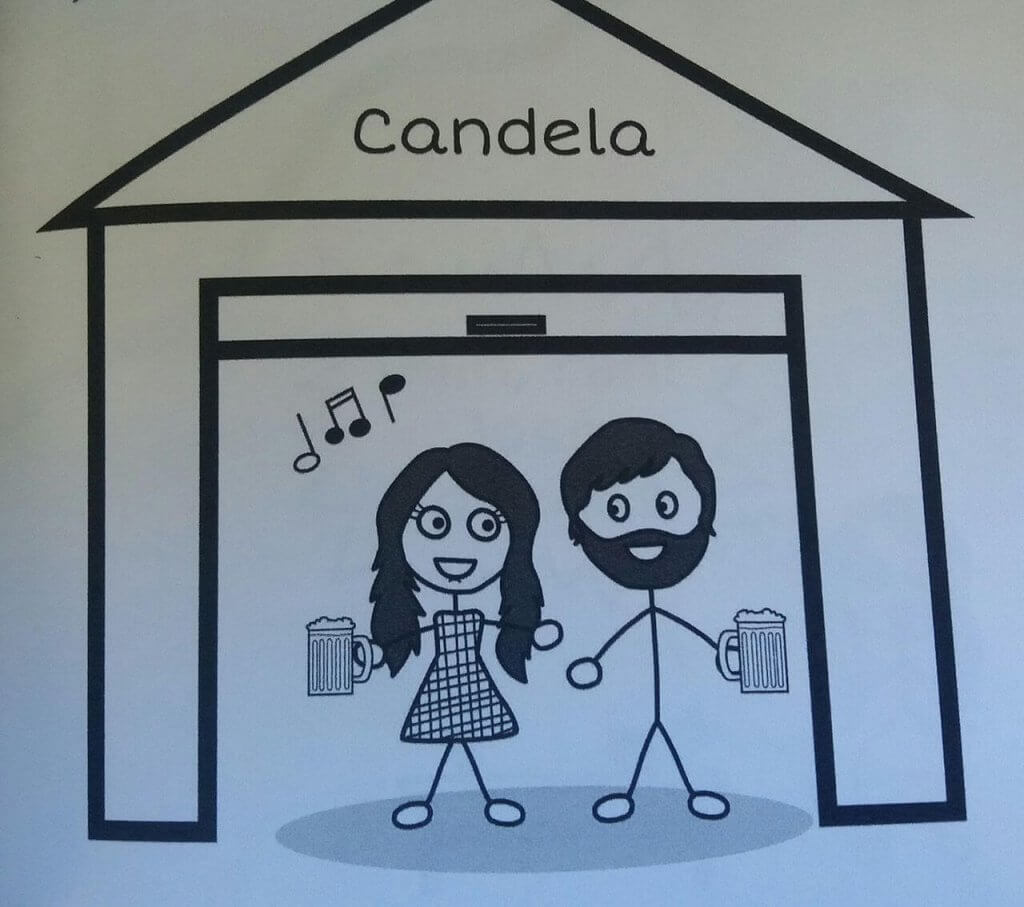 He was silly, engaging, sweet, and totally moved to the rhythm of his own quirky drum. Unlike other guys, he didn't try to impress me some lame macho-y version of himself or try to get me drunk to get me into bed. He was totally himself and it drew me right in.
We became friends, which is of course, how I feel for him.
But months later, when I finally told him about the fact that we would be perfect together, his response was "You are a super cool girl, but I don't want a girlfriend".
It took us a few more months to decipher that cryptic code to actually mean, he didn't want a relationship that clipped his wings and turned him into someone else's other orange half. His response made it clear just how perfect we would be for one another.
Two years of love, learning and living together down the road and we are as smitten and free as ever. To make that happen, creating our own unconventional relationship norms was a must. The standard ways of building a romantic partnership just wouldn't have worked for us. These unconventional relationship rules might not suit everyone, but they work for us.
I feel more like myself than ever. Not only does he not clip my wings, but his love, trust, and support help me feel like I can soar.
Have a peek at our norms. Maybe it'll inspire you to create some guidelines of your own.
1 We are both completely free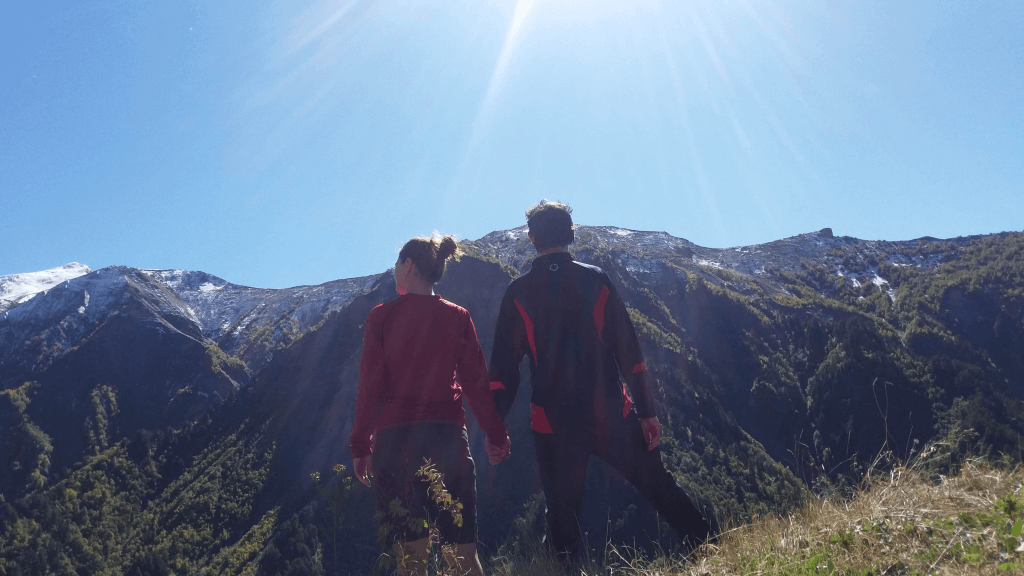 Often times, relationships come with a fair share of freedom-limiting norms, as though once coupled up, you no longer get to be your whole own self anymore.
You are now in a couple, and apparently, that means you no longer get to do your own thing.
For Jose and I, this is the #1 unconventional relationship norm: we are totally free individuals.
We love each other and want to spend our lives together, but we still get to be ourselves, separately from the entity we've become together.
Every Sunday, I choose if I want to go have lunch with his family or not. I don't ever go because I feel obligated or to help me manipulate future situations, for example, going so that he'll have to come with me to dance class on Thursdays. It's not how it works.
If I go, it's because I truly want to go.
I often go to these lunches because he is the man I am choosing to be with and it's important to him, and so it's important to me. Well, plus I like getting to know his people. But, if I'm too tired, have other plans, or am not feeling super social, then I don't go. No big deal.
It's important here to note the slight, but mega difference between going to lunch because I have to or to get something for myself from the situation and because I am fully choosing to go. The latter allows for all my decisions to still be mine.
That doesn't mean we don't tell each other the things we'd really love from the other person. It just means that I get to decide what I do with the information I receive.

2 Every day we decide to be together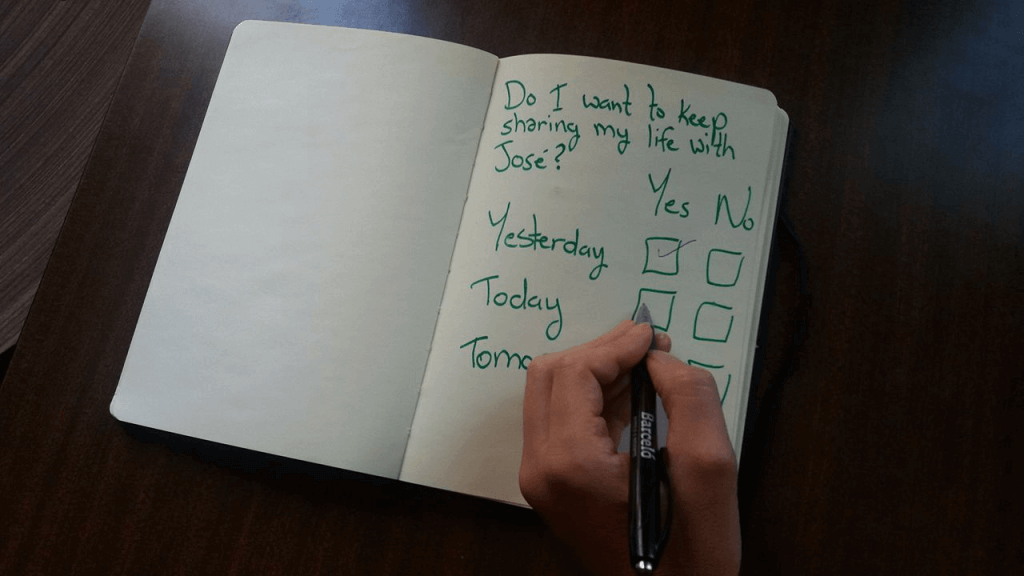 A while ago, I started going to Bootcamp in the park. The first time I went, as I arrived, there was an older gentleman chatting with some of the young girls from the class. He was telling them about how horrible it was to be married and how horrible his wife was.
This kind of shit annoys me like crazy. If he isn't happy, it's his responsibility to get out of it. It seemed so immature to be casually talking so disrespectfully about the woman he was supposed to love forever. Forget loving her forever, at least don't be a complete jackass, and talk shit about her to people you don't even know.
So I told him that if he was so unhappy that he should just leave. He went on to give a bunch of excuses as to why my idea was ridiculous, and that when I'm older, I'll understand.
I got home from Bootcamp that day and was telling Jose about the situation. That day, we formulated our unconventional relationship rule #2: every day we decide to be together.
Every morning I wake up and decide that he is the man I want to spend my life with. That means that every day, I can change my mind if I want. But it's my responsibility either way.
This doesn't mean we aren't committed. We are committed and excited to build a life together. But it limits the possibility of us staying together by default.
I don't want to wake up 20 years from now sounding like that man from Bootcamp, bitterly talking about the person that is supposed to be one of the most important people in his life. Instead, every day I choose my partner. The same way I choose my path every day. Daily, I also choose my job, my friends, my words, my actions and especially the person I want by my side and in my bed.
As an additional amazing resource about this exact subject, Mark Manson (one of my favorite bloggers) has a kick-ass article that totally changed how I looked at my decision to be in a relationship. Check out, Fuck Yes or No.
3 Accept them as they are today
This rule is the hardest and most valuable of our rules. It comes up a lot.
As a growth and change addict, I have a tendency to expect constant learning and growing from myself, and so tend to put that expectation on others too.
Rationally though, I know that a balance must be found between accepting who you are today and striving to become the best version of yourself. But for my partner, all I can do is choose him based on the man he is today.
The line he will have between accepting himself as he is and striving for growth will inevitably be different than the line I would create with my expectation.
So, my expectations get thrown out the window.
It's not my responsibility to be his progress coach.
I choose him as my partner because of how he is today. If I want a man who loves to dance more, I can choose to not be with Jose and find a man that dances more.
That is my choice.
What is not my choice, is how Jose will decide to grow, change or move forward as a person.
That doesn't mean that we don't ever change, because of something our partner wants. But again, similarly to the first rule, we each get to decide that for our self.
For example, as an inter-cultural couple, we have very different ways of communicating. We talk about this regularly. We both recognize that to avoid conflict, there are certain things that we can do differently to be more compassionate about one another's communication styles. There's no pressure to change it today, and the pressure isn't placed on us by the other person. We decide for ourselves the things that are important enough to work on.
4 You are as compatible as you decide you are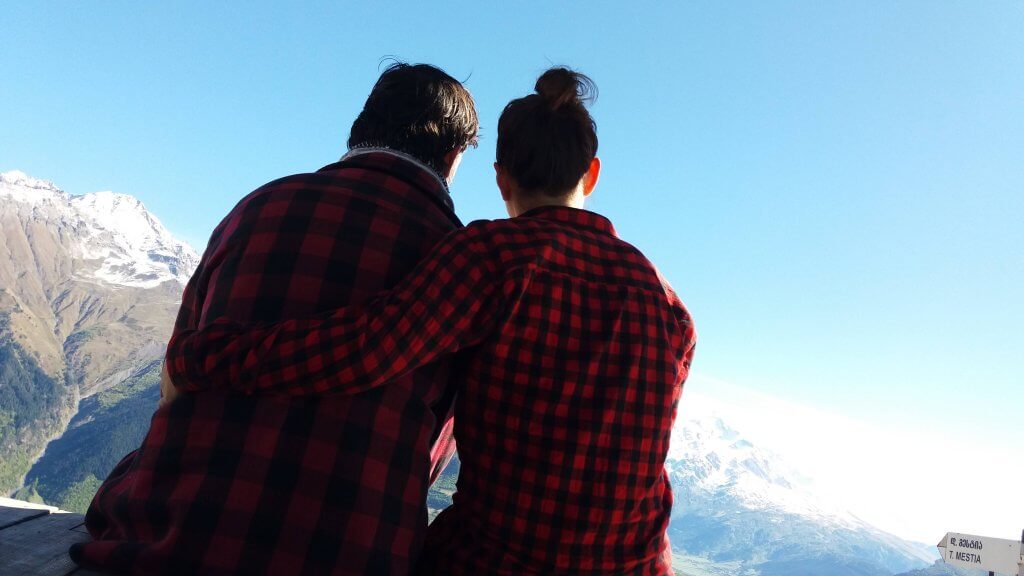 Fuck all those magazine articles that convince us of what you need to have in common to "be a good match".
If you jump down the rabbit hole of doubt of your compatibility, you can find all the articles, documentaries and talks in the world that will convince you that you are right.
Likewise, if you decide for yourself that you are a good match, then the story ends there.
Before choosing a mate, decide for yourself what is important for you. Find someone who has your must-haves criteria.
Don't settle.
Unconventional relationship norms are exactly about that. Choosing your partner consciously and based on your needs. No astrological match-maker or relationship coach will be able to determine who is a good match for you. The only person who gets to decide that is you. So do it. Choose consciously and trust in your instinct to choose an adequate mate.
5 Make fighting rules
They say that you can tell the difference between happy and unhappy couples not by how in love they are or by how many kisses and affection they give each other, but instead by the way they handle conflict.
It's easy to be lost in love fog, smiling your days away, while on a beach on holidays, sipping piña coladas. But how do you handle gloomy fighting days?
The key is to set ground rules in times of peace. Check out this article, to see some of our base fighting rules.
But don't just take our fighting rules blindly. Take the time to make your own. This article isn't about you unconsciously adopting my unconventional relationship norms and rules, but instead using the idea as a base to make your own.

6 Be honest and vulnerable
The more honest and vulnerable you can be with your lover, the healthier your relationship will be.
Being honest with your partner will only happen if you are honest with yourself. True vulnerability comes when you allow the other person to see you, all you. Flaws, claws and all.
Let them see you, know you, understand your smiles, your tears, and your fears. If you don't open up about that stuff, you'll limit the connection that you build with each other.
Not really sure about vulnerability? Then, check out this talk. This lady is the queen of talking about this stuff and making you see the value in vulnerability.
7 Forget traditional love holidays
There are so many excuses to celebrate love. Forget about the traditional ones, like Valentin's Day, and make your own.
Every year, celebrate the first day you kissed, the time you told each other you loved each other or the day you both got off Tinder.
Valentin's Day is a commercial holiday with no actual meaning, besides creating unrealistic expectations to spend. Celebrate days that actually have meaning for you. Or don't even choose any days, and randomly find reasons to remind your partner how great you think they are.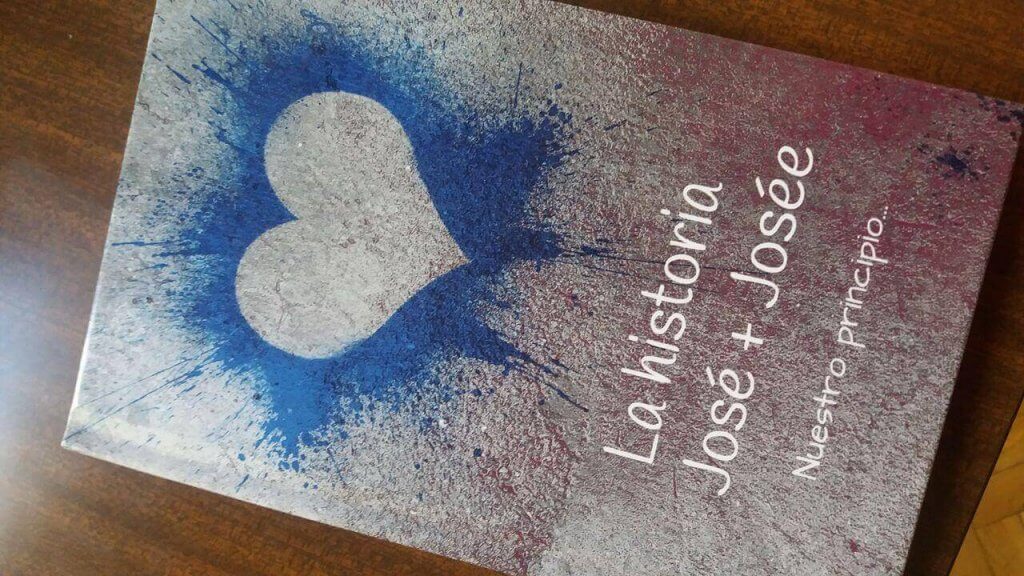 I know, I know! Who the hell am I to be giving relationship advice? I mean, we've only been dating 2 years. He still thinks I'm the greatest person in the province. But as usual, the point isn't that you take my unconventional relationship rules as your own, the point is that you see the beauty in ditching the default rules and brainstorming with your partner to create your own.
Do you already have some unconventional relationships norms of your own? Tell me about them in the comments below. I'd love to hear about not only unconventional relationship norms but also about what your unconventional relationship looks like, feels like and what odd habits and way keep you both united.

Interested in reading the about unconventional relationship norns, but don't have time right now. Pin it here!