My name is Jo.  After over 10 years of gallivanting, I've found the adventure that makes my life right for me. Let me tell you about it…
You Choose the Way is a place where those seeking to create lives consciously built for them can come to find tools and ideas to embark on the journey.
It can be tough to live in any way that is outside of the norm. Standard ways of being, talking, dreaming and building our lives easily become dictated by what people usually do.
Unfortunately, taking the typical trail can leave some of us feeling unfulfilled. Deep down inside, something tells us that there is a way to build a life that can make us feel more joy, passion and excitement for each day we get to be a part of this beautiful world.
And that's where You Choose the Way comes in.
The words on this site are like a road map to help you embark on a journey of self discovery. Only once you get acquainted with your true inner self can living authentically and choosing your own path become doable.
Consciousness and connection are the tools that, I believe, make sure that we (our species, our planet, our communities and our relationships) all live happily ever after. We just need to be brave enough to turn off our autopilots and take the reins of our lives.
Start your own adventure with You Choose the Way by clicking here. 
Besides being a total pain in the ass about pushing people out of their comfort zones, I can usually be found outside smelling the roses, hiking in the mountains and cooling my feet off in the river.
Nature is my North, but as I live in the city, sometimes a bit of off-course living just has to do. When in city-girl mode, I connect with true-Jo-mode by doing yoga, salsa dancing, meditating, or making a huge mess in my kitchen.
Since I was a teenager I devoured any books, documentaries or blogs I could get my hands on that would help me understand how to live the best life I can. Decades later, although I'm still a learning addict and consume all I can about spirituality, growth, personal development, etc. I now spend just as much time putting all that I've learnt into practice.
My words often talk of travel, but trips are mostly planned to meet my need of learning, exploring and connecting. The world is filled with good people who want good things for one another. Gallivanting the world reminds me of that.
Although travel, nature, yoga and messy cooking are parts of my life path, it is crystal clear to me that not everyone will dig these things like I do. And that's the best part. We all get to find what makes us super excited to wake up in the morning and I'd like to help you figure out what that is for you.
Building a world where everyone feels love, passion, enjoyment and fulfillment about how they get to live their life can be exactly what we need right now to bring our world back onto its true path.
If you'd like to get a more personal glimpse into my life path, my ways and days, check out this article.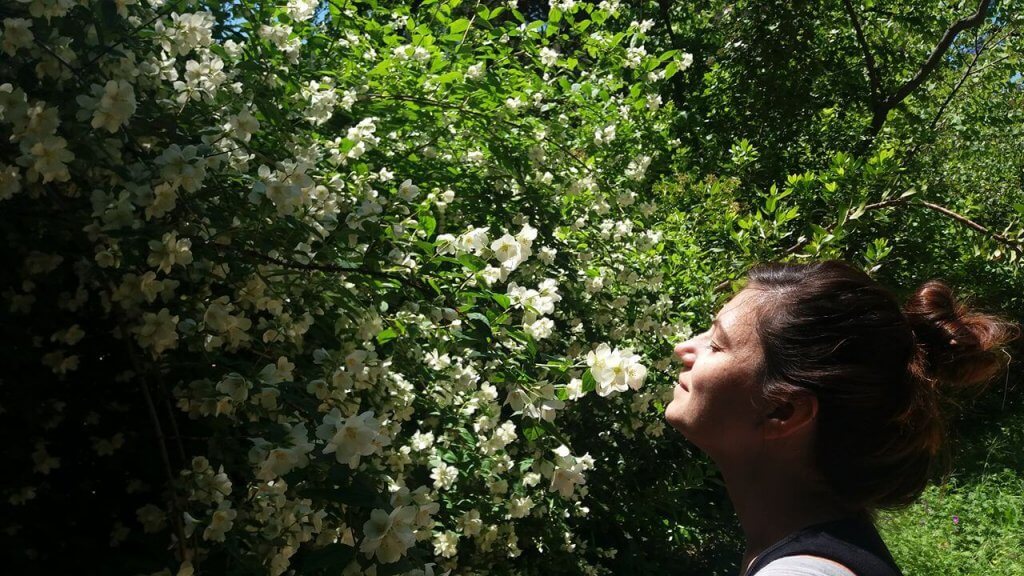 What you'll find on this site
An ad-free site where only products and services I truly believe in are mentioned. 

Even when I link to books, courses or other things (as affiliate links) I would never do so if it wasn't for something I truly believe will bring value to your life. I am strongly against useless consumerism.

I hope from here we can build an inclusive community for everyone to share and encourage each other to find their own authentic life path. Although I share a lot of what my path looks like, it's clear to me that others' paths will include wildly different aspects.  Let's celebrate the beauty of diversity!