It's time to add a little soul space into your hectic city life.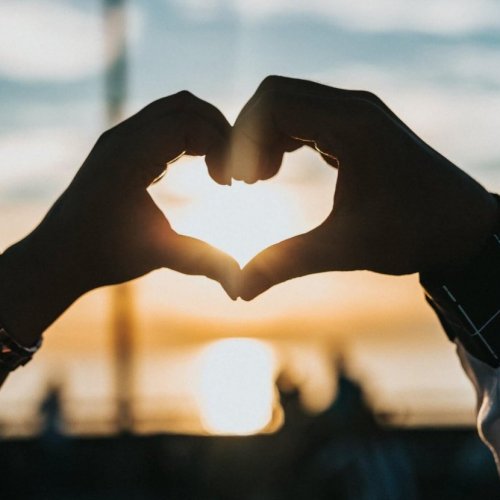 Join us for our monthly day retreats in the center of Madrid. These express day-long retreats will include: 
Yoga and meditation
Deep, meaningful conversations
An opportunity to truly connect with yourself and other like-minded folks
Homemade vegetarian lunch and teas
A space to learn about tools to improve your life
A few hours to disconnect from to-do lists, What's App and being  constantly on the go
Who can participate in these day retreats?
Yoga and meditation sessions will be guided to suit even those who have never practiced.
Those looking to spend a day sharing and learning in English (additional support can be given in Spanish or French).
People interested in spending time exploring, connecting and sharing openly, honestly and compassionately.
When: the 3rd Saturday of every month from 11am to 5pm. For now, the following days are confirmed:
January 18, 2020
February 15, 2020
March 21, 2020
April 18, 2020
How much: By donation. Full transparency of costs will be provided to participants.
Where: In Lavapies in the center of Madrid. Address details given upon registration.
How: Each day retreat will have a main theme chosen by those who join us for that day.
Scroll down to see what past guests have to say about our weekend retreats.
Would you like to be informed about future retreats? Leave us your email and we'll keep you posted.
Think people in your community would want to join? Share away!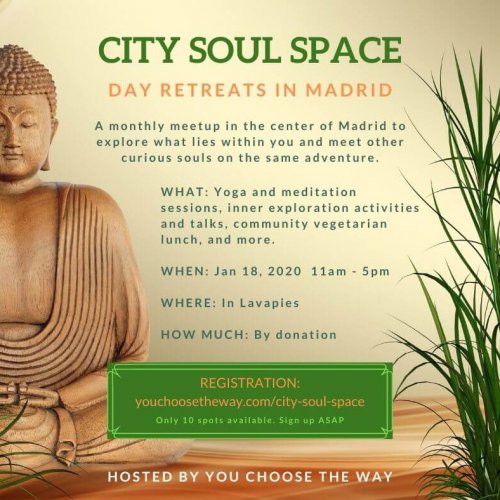 Feedback from past weekend retreat guests
"Couldn't thank Jo enough for organizing the yoga/meditation retreat. It was a perfect weekend getaway at a such a great venue, guided classes and FOOD! And the nature was a great bonus! I think it's a wonderful opportunity for everyone to disconnect (with digital life) to connect (with themselves / others and the nature) and can't recommend it enough."
"I'm not sure what I was expecting from the yoga retreat, it was my first one, and it completely exceeded any expectation I may have had! Jo's retreat went way beyond just yoga - the mindfulness practise, the meditation, the beautiful environment, hikes, food, cooking and most importantly the introspective and supportive discussions and conversation all compound to create a perfect community away from the city. I've met some inspiring women and come away feeling a lot calmer and reflective. Thanks Jo!"
"I went to the 'wilderness wellness weekend'. The weekend was organized perfectly. Plenty of activities like yoga, meditation and hiking gave time to relax. The venue in the middle of beautiful nature is perfect to escape from the busy citylife and the food was also really good. All in all highly recommenable."
"Ha sido un retiro maravilloso. He aprendido mucho de mi misma y he vuelto renovada. Lo recomiendo sin lugar a dudas. Repetiré."